Beehive
BRANDING
The Beehive is a Talent Management Agency for upcoming DJs, music artists, photographers, and dancers. These performers showcase at a monthly event called 'Get Buzzed'.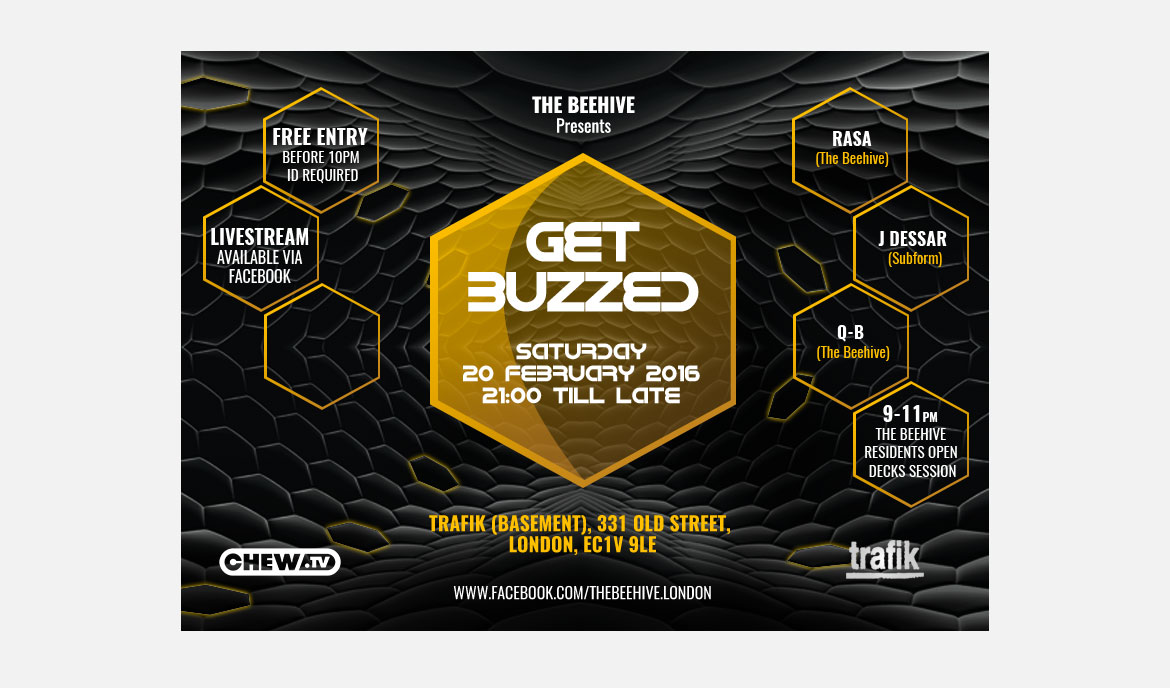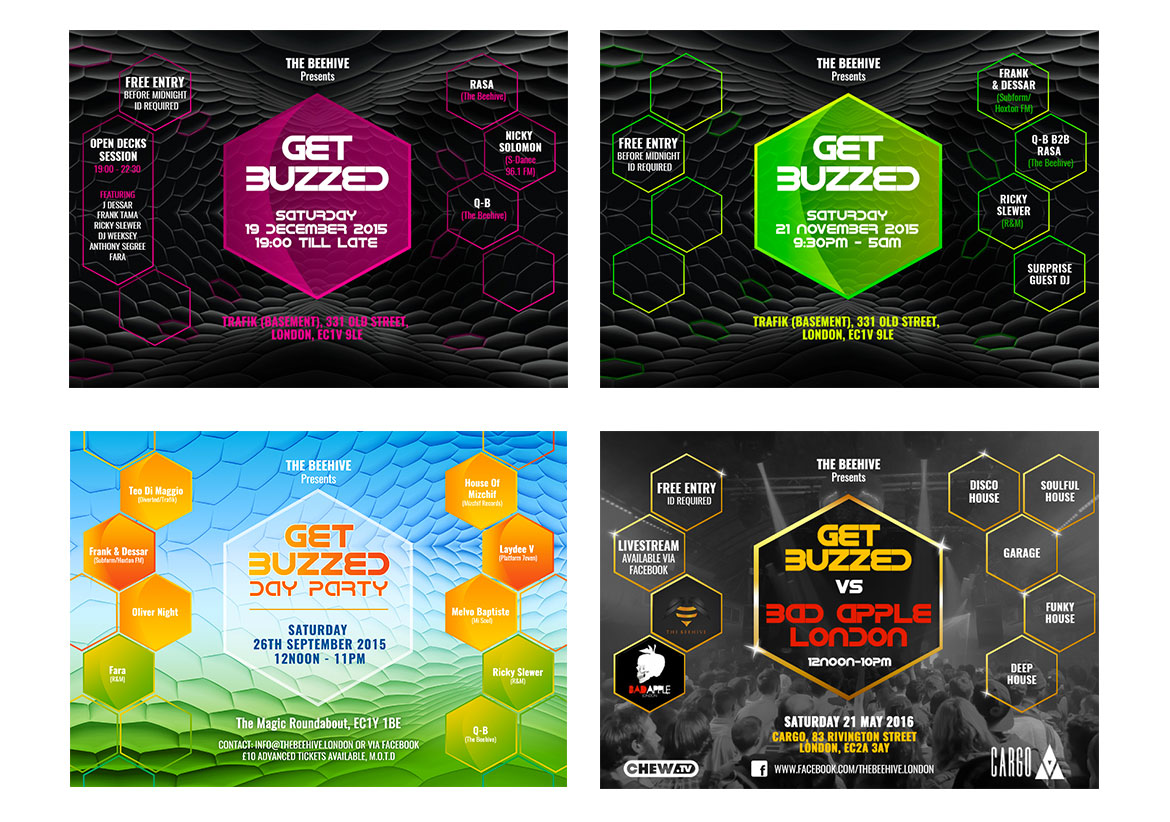 THE BRIEF
Increase the growing reputation of the brand and make the business look professional. They wanted the visual design to communicate the strap line 'bringing people together' – people who have the same fashion style, lifestyle and music taste. Stylistic preferences were bold and minimal.
THE SOLUTION
We came up with a unique logo selecting a clean and friendly typeface. The logo needed to sit well on a flyer, which we also designed using a series of wave effect honeycomb graphics.
Date: November 30, 2015
Category: BRAND